0
NCRC January 23, 2010 Frag Swap - Neptune Aquatics
Jan 22 2010 10:00 PM | Guest in
Events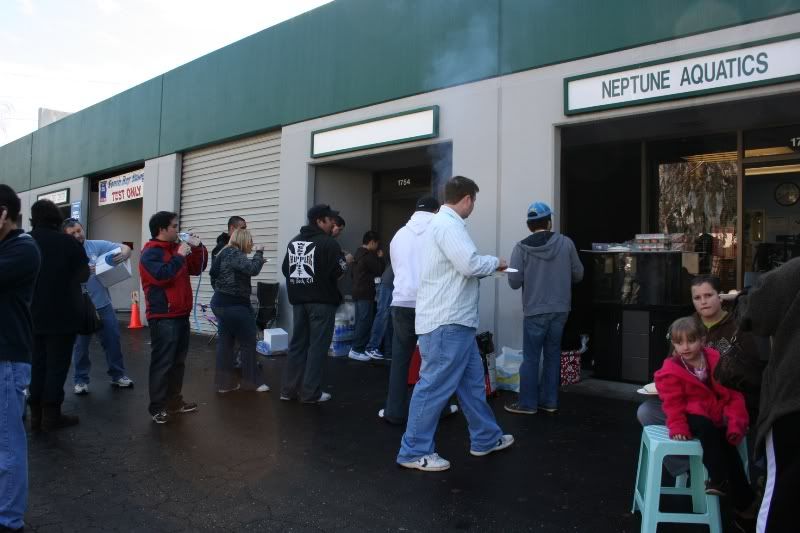 At the Neptune swap we had a good amount of people who attended. There were about 30-40 or so people who were there to attend in the swap. Although there were a few new members who didn't join in the swap but still had fun and got to meet other members of the club. It was expected that we would have good turn out of people as this is one of the nicest LFS in the south bay with some really nice corals and very friendly staff members.
The club tried a new approach with the swap at this event. Members were asked to provide 3 corals of different types to the swap; each member picked from a bag and drew a number which was their picking group. Each group consisted of no more then 7 people who were allowed 4 mins to view and pick 1 coral during each round. Some really nice pieces and even some colonies were brought in as submissions, and overall everyone seemed to be very very happy with the corals they received.
Again at this swap we did another potluck style lunch and it turned out great. There was plenty of food and drinks to go around and also some tasty dishes. We even had the grill going and everyone seems pretty chill and just hanging out chit chatting with each other. Another highlight of the day was the raffle. There were great prizes from $20.00 - $100.00 gift cards (to Neptune Aquatics) and the grand prize was a Reef Keeper Light controller.
At the end of the day I think everyone was happy with the way it turned out and many people went home with some nice corals and prizes. NCRC would like to thank Robert and staff for letting hosting this swap at their store. Everyone seemed to have an awesome time there and we can't wait till the next swap.