So my buddy is moving and had to get rid of his tank he had in his garage. Gave it to me for 100 bucks so I had to grab it. I got it last week and cleaned it all out\water tested before bringing it in the house.
Here are the pics after washing it all out and doing my first in house water test.
Came with:
37g tank, canopy with halide socket\wiring(needed ballest, reflector, 2 X VHO (currently Actinic).
specs: 24 X18 X20
Sump, not sure size guessing 20g. PVC pluming for closed loop, 2 scwd's, close valves and what not.
He also threw in a Quiet One pump (3000 I think) for 10 bucks to get it started. I went to Neptunes and picked up LED lighting and removed the Halide socket and VHO bulbs(not sure if they are going to be permenently removed or just left in for emergency). Also left in the reflector for now.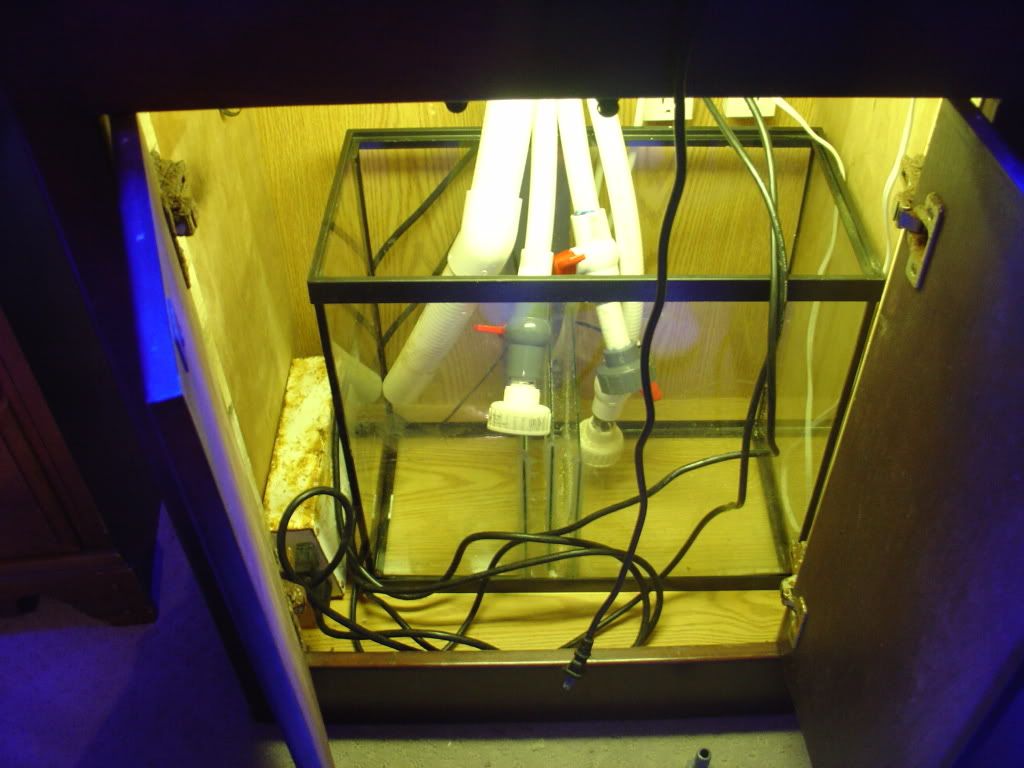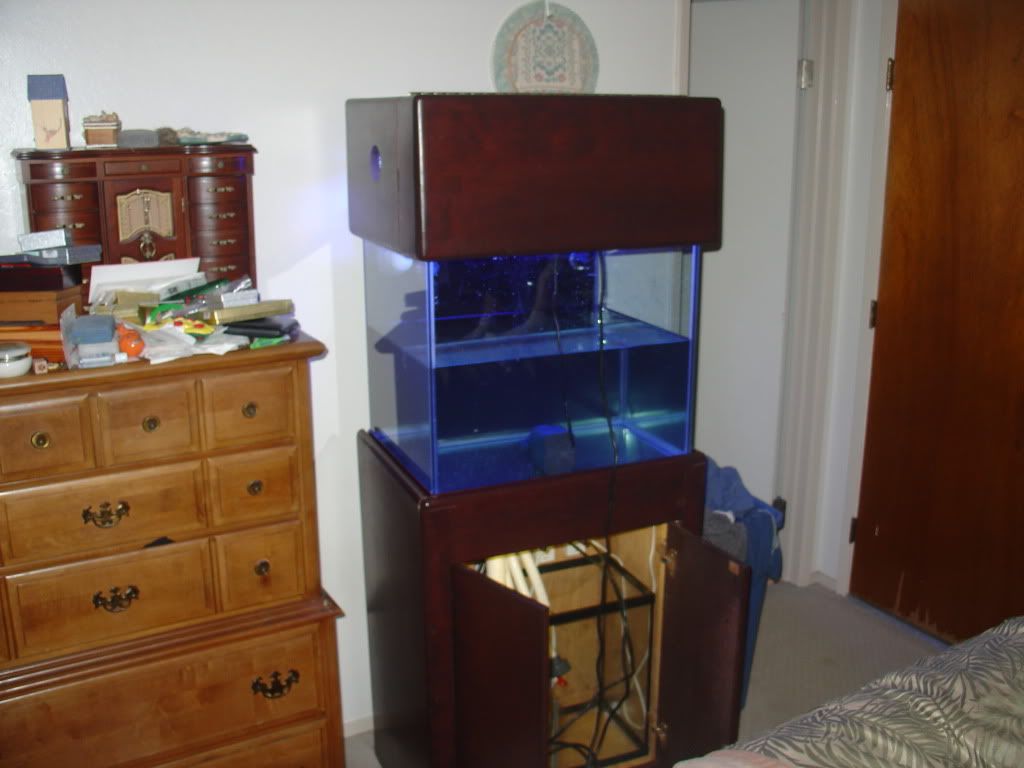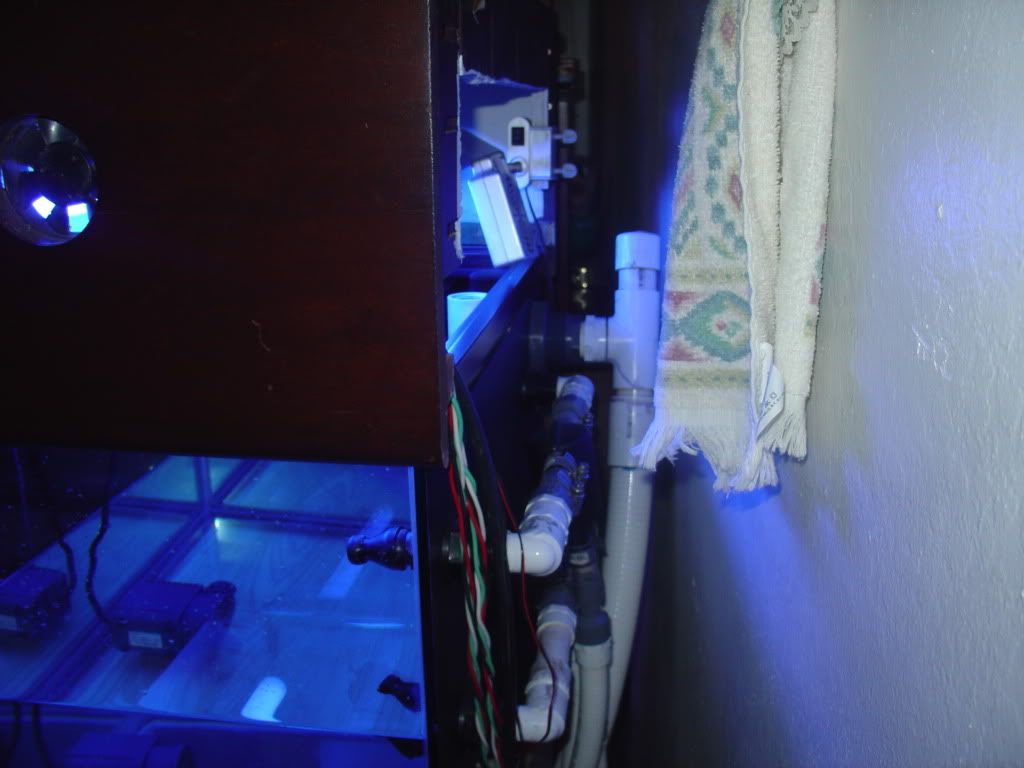 I spent about 20 bucks on pvc to make some (Jawfish) caves and finish up the pluming. Made two cave systems, one with 5 entrances and a seperate one with 3. Glued rocks on these entrances and placed them in the tank.
Added 30lbs of Live sand and also added about 10lbs from my existing tank. Added the chempure\filter bags from established tanks hoping that would also help. Moved about 20 lbs of Live rock from nano tanks.
Kept out most of the corals. Only tried to grabe live rock that didnt have much on it. Some easy softies made their way in and are all doing well. Two small hermits also hitchhiked over from nano's but they seem fine also. Took a couple days for the, (am) and nitrite stablize back to 0. Some browning on the sand bed already.
Trying to decide if I want to buy more live rock from neptunes for this tank or just use the remaining rock in my nano tanks in this tank and start the nano's over from scratch with the new rock and let it cycle properly.
If I choose to move the remaining established rock, how long should I wait before doing so?
Pics as of today.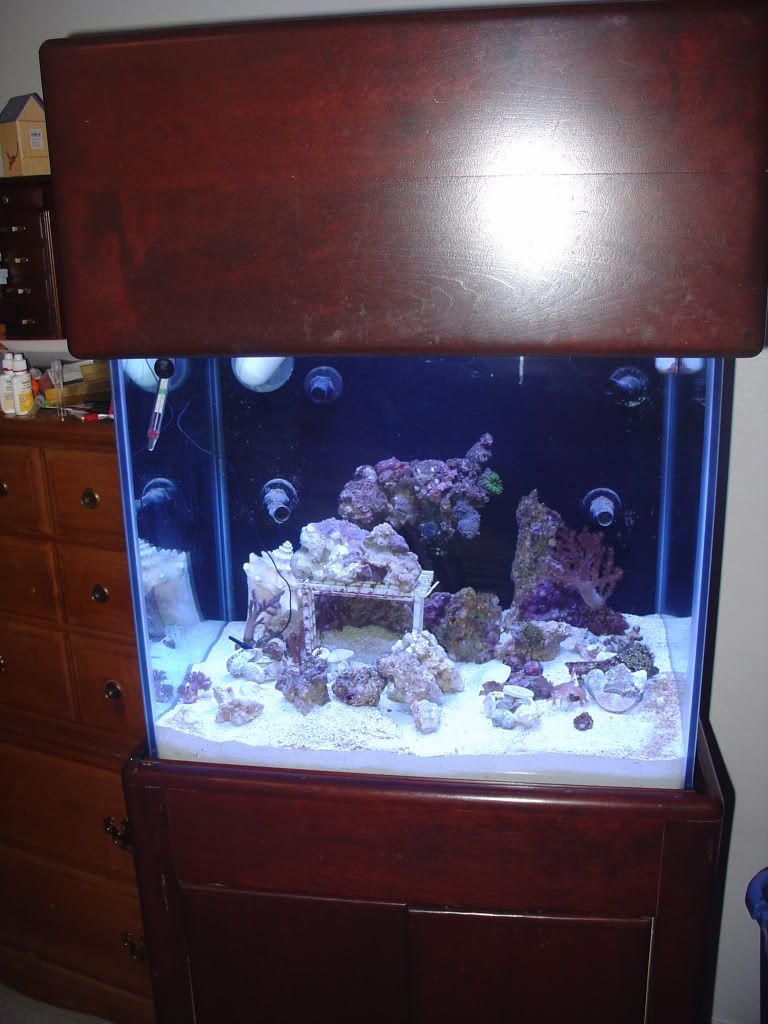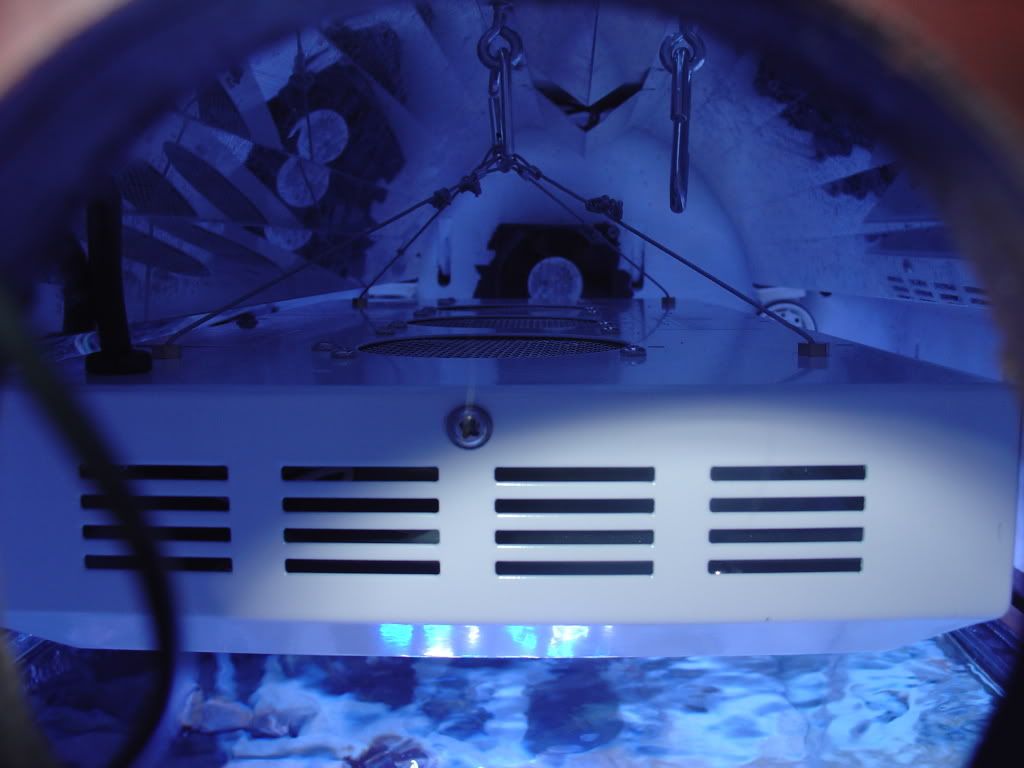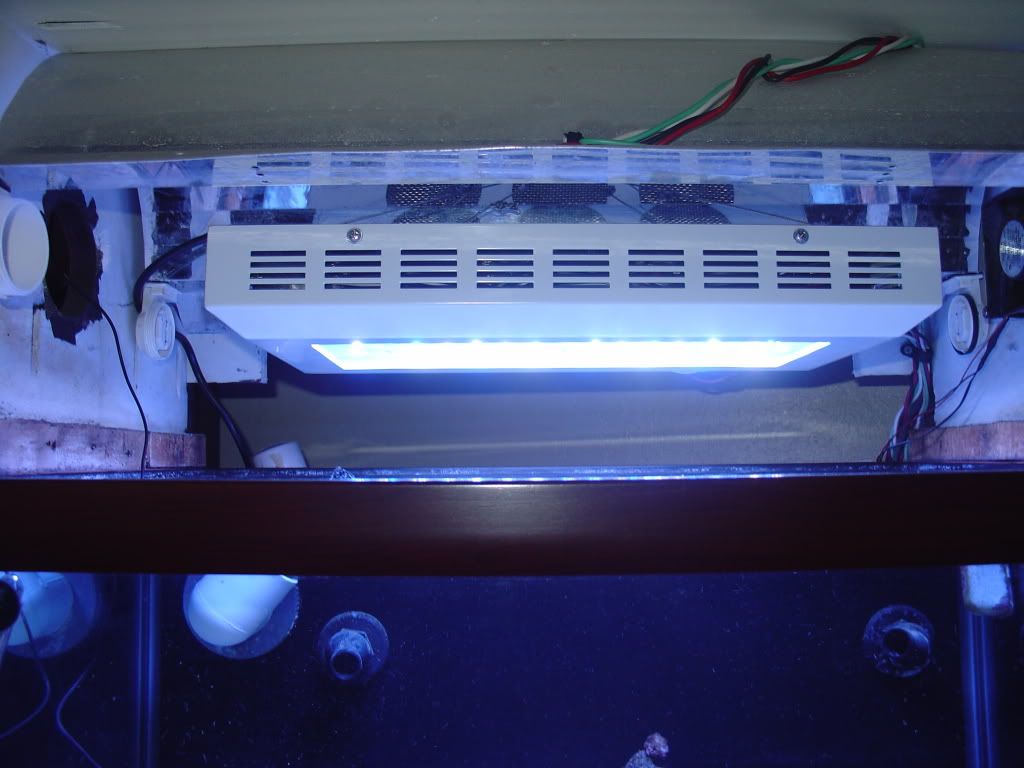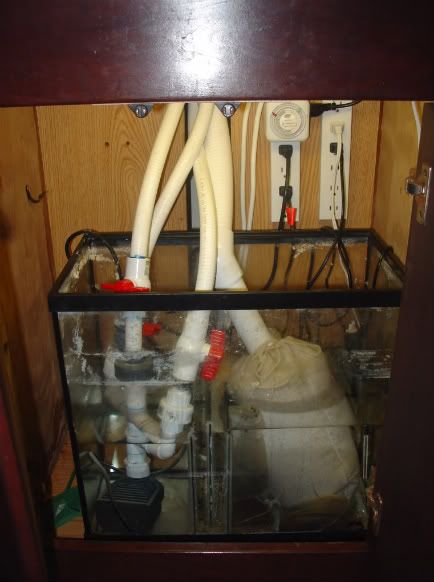 The LED lights are looking nice, and seem to be a good fit for the tank. I still need to get a 2nd pump for running the closed loop scwd (only top scwd to sump running atm.
Also want to get some type of cover for the tank as I hear Jawfish are big jumpers. I was thinking of a glass cover to keep the evaporation low, but Roc mentioned using screen instead. Going to research that before making decision.
After that, I think I am set for now. Possibly get a skimmer in the near future, but that can come in time I figured.
I will add more soon......