So, I'm movin' on up from my 24 gallon jbj nano to a 75 g reef. I'm a big boy now!
Found a decent deal on craigslist for $250: glass tank, solid stand, 2-250W MH, ETSS skimmer, Mag9.5 return and some powerheads.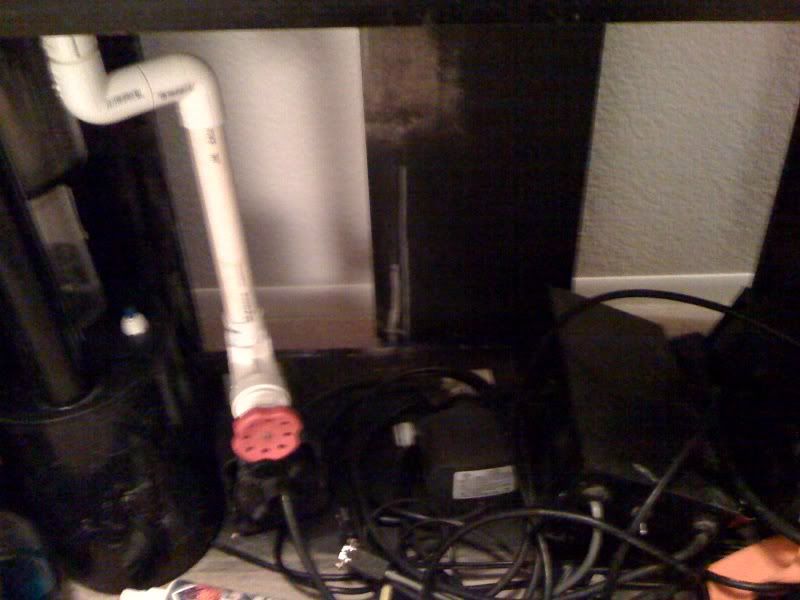 I needed a few extra things an extra return pump (Aquamedic Oceanrunner 2500 (630gph@38W-7.7'head)and 20g sump (big thanks adolfo!)
Then I sand the inside of the stand and spray painted it a gloss black.
Edited by humuhumupukapuka, 09 August 2011 - 03:39 PM.